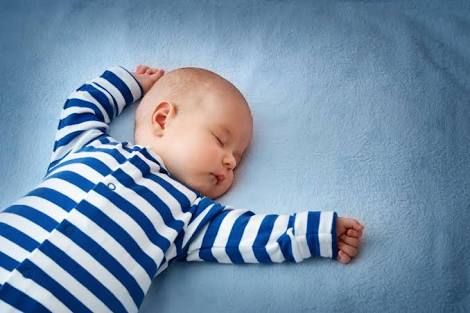 ​
Baby care tips – Things you need to care for your baby
This detailed, carefully-researched guide takes you through everything you need to care for your baby, according to science.
There are countless products out there aimed at new parents, designed to make your transition into parenthood as smooth as possible. However, the quantity of merchandise out there can make it hard to know what's necessary and what's a waste of money. Read on to to become an expert at choosing baby products.
Baby Sleep
There is nothing more revitalizing than a good night's sleep, this is true for babies as well. There are several sleeping aids and techniques to help your baby nod off. Take a look below at some low cost solutions.
White-Noise Generator
A white-noise generator emits a collection of sounds that are aimed at soothing your baby to sleep. They are relatively low cost and have a selection of sounds to choose from. White noise has proved very effective as it's sounds are very similar to those your baby would have grown used to in the womb. Such sounds may include the mother's heart beat, blood flow, and breathing.
Best For: White noise masks sounds that may interrupt your infant's sleep, helping your baby stay asleep.
Baby Hammock
Similar to an adult hammock, only the baby hammock is specifically designed to offer support for a sleeping baby. They provide a gentle rocking motion, which can also help if your baby is learning to self-soothe. The hammock cradles your babe in a safe and natural way, similar to how a baby would be rocked by their mother and even helps soothe indigestion. The baby hammock is designed to replace the cot altogether, up until your baby is around one year old. They also help with a multitude of infant complications such as Sudden Infant Death Syndrome, Colic and restless sleepers.
Baby hammocks can also help reduce flat head syndrome. Newborn babies are prone to developing a flat area in the back of their head, due to the weight of their head against a flat, hard surface. Hammocks are softer than cot mattresses and allow your baby to sleep in an almost upright position, alleviating the weight on their head. Premature babies can also benefit from using a baby hammock. The womb-like characteristics of a baby hammock makes your baby feel safe and secure. Experiments have been carried out with 'hammock incubators' which show premature babies nurtured in a hammock in an incubator had a better chance of weight gain, general maturity, and developing auditive and visual functions. Some of the scientific findings on the use of hammock for premature babies are as follows:
Baby hammocks help shorten the dystonic phase, while the baby remains in a fetal position for a longer postnatal period.
Facilitates bringing to baby's hands to the middle pattern, a basic milestone of neuromotor development in the first year of life.
Stimulates visual exploration of the environment by keeping the baby's head in the mid-line.
Tilted position of the hammock counteracts possible regurgitation.
Colic is a common problem in babies and consists of frequent and intense bouts of crying, in babies who are otherwise completely healthy. There is no instant cure for colic and will go away over time. Baby hammocks are a good treatment for colicky babies as the smooth motion stimulates the womb environment which can be very comforting to your baby. As your baby moves in their sleep, the hammock gently moves in a natural motion, again imitating movement in the womb, which can give your baby a more peaceful night's sleep. This gentle bouncing and swinging of baby hammocks helps your baby nap for longer, helping restless babies get their much needed rest.
Best For: Restless sleepers, premature babies, who crave a womb-like experience.
Bedside Bassinet
Designed to be attached to the side of the parents bed, a baby bassinet is ideal if you prefer to be close to your baby in the night but want your baby to have their own sleeping space. A bedside bassinet is perfect if you are uncomfortable with the idea of co-sleeping, but still want to be close to your infant should they need you. You should always check the sturdiness and weight restrictions of the bassinet, making sure it is safe and supportive for your baby.
An advantage of sleeping so close to your baby is breastfeeding. Not only does it make the act easier, but babies who sleep next to or with their mothers are more likely to be breastfed than babies who sleep alone. Sleeping next to your baby allows you to respond to their needs promptly, plus, mothers who co-sleep or sleep in close proximity to their babies are likely to breastfeed for longer. According to Dr. Helen Ball from the University of Durham, increased and longer breastfeeding potentially reduces the risk of breast cancer.
Best For: Mothers who want to avoid co-sleeping but still want to be near to their infants as they sleep.
As your baby grows up, consider getting a toddler bed that can support toddlers up to 50 pounds.
Baby Hygiene
Your baby's skin is not only unbelievably soft, it is also incredibly delicate and needs special care. Baby's skin defends against germs and bacteria, therefore it is crucial to take care of it. Due to it being so delicate, your baby's skin is more susceptible to dryness as it absorbs and loses moisture very quickly. As a result, it is best to resist bathing your baby more than three times a week. Frequent bathing can remove the skins natural oils that protect your baby's skin, leaving the skin vulnerable to conditions like eczema.
A great way to take care of your baby's skin is to make sure it maintains its moisture, this can be done through bathing with appropriate, gentle products. Bath time is also a chance to bond with your baby and stimulate a baby's sense of touch, sight, sound and smell.
A warm soothing bath helps to calm your baby and signals that it is time to get ready for bed. After your baby is out of the bath and dry, use a gentle baby lotion or oil to massage your baby.
Gentle Baby Wash
Make sure you purchase a baby wash that is specially designed for the unique needs of your baby's skin and protects the natural barrier layer of skin. Remember, your baby's skin is three times more sensitive than adults, so an extra mild cleanser is vital. A baby wash is not needed on your infants face at such a young age, using a washcloth and some water would be sufficient. Make sure you avoid any products that contain alcohol or soap, as alcohol dries the skin. Man made chemicals such as phthalates and parabens are often found in personal care products and should be avoided. Some studies have shown that some phthalates can alter male reproductive development in infants.
Best For: Babies with sensitive skin, especially those suffering from dry skin.
Baby Lotion or Baby Oil
The use of baby lotion or oil is recommended when giving your baby a gentle, post-bath massage. This can relax your baby and prepare them for bedtime. As a baby's skin loses moisture faster than us adults, it is important to keep your baby's skin hydrated. A mild baby lotion will help maintain your baby's natural moisture. The physical contact between you and your baby strengthens emotional bonds, and lays the foundations for emotional and intellectual development. A pleasant smelling lotion will also stimulate your baby's sense of smell. Your baby's sense of smell develops as early as 28 weeks into pregnancy. Pleasant and familiar scents have been shown to improve a baby's mood and calmness. Scent is directly linked to emotion, and maternal scent has been proven to help soothe and relax a crying baby.
Best For: Giving your baby a soothing massage after bath time.
Aloe Vera
100% natural and organic aloe vera, and the gel it's derived from, is an excellent way to relieve your baby's dry or irritated skin. It is incredibly gentle and is full of Vitamin E goodness. Aloe Vera gel is also an anti-inflammatory, fights infections and works as a great healer of minor scrapes. Although, aloe vera can ease the symptoms of sunburn in adults and older children, it is not advised as sufficient for infants.
Best For: Relieving the symptoms of your baby's dry or itchy skin.
Baby Bath Tub
Not essential but great to have for babies up to 24 months of age. When choosing a bath tub for your baby, check that it is made from safe and recyclable polypropylene, and free from BPA, phthalate and lead content. You want one that is sturdy, safe to use and supports 2 bathing positions, reclining and sitting position (for older babies).
The shape should adhere to your baby, give thorough support for the legs and forearms, and prevent your baby from slipping underwater. Get one that is easy to drain, easy to clean and convenient to store (for example, if it allows you to tie a plastic tie loop to hang it up).
Baby Shampoo
There are many types of baby shampoo out there, but here are a few ingredients that we like and look out for:
pH balanced formula that is ideal for sensitive skin
Free from sulfate and gluten
Himalayan pink sea salt – to help balance and hydrate the skin
Vegetable-based formula – to retain the softness of the skin and moisturize
Only natural preservatives
Citrus extracts and essential oils
Baby Travel
Planning for a trip with your baby? Essential baby products you probably need include a baby crib, baby carrier, cloth diapers and disposable diapers. The below are other important items you might need depending on the situation.
Protecting Your Baby From the Sun
Babies under six months should not spend any time in direct sunlight, as your baby's skin is not yet developed enough to protect itself against the sun's harmful rays. It is not recommended to use sunscreen on babies under six months, therefore it is advised to avoid the sun during the hottest parts of the day, this is usually between 10am and 2pm.
For older babies, direct sunlight for an extended period of time is not recommended; protective clothing, hats, sunscreen and sunglasses should always be worn.
Baby Powder
To keep your baby feeling comfortable and fresh in the warm weather, it is useful to have baby powder on hand. Baby powder is especially helpful for protecting your baby's skin from excess moisture which could lead to chafing against clothes. It also helps to reduce friction from diapers, especially in the warm weather, leaving your baby's skin cool and comfortable.
Best For: Stopping your baby's skin feeling sticky and uncomfortable, especially in humid weather.
Hat with a Brim
Sun hats with a large brim are ideal for protecting your baby's eyes. Aim to get a hat with a long flap at the back to help protect your baby's neck from the sun. This will also help in keeping your infant from overheating.
Best For: Preventing sunburn on your infant's face and neck.
Buggy Sail
A buggy sail helps create a shady environment, protected from the sun's rays. It will also help keep your infant from overheating. Buggy sails are useful to have on long days out, when your baby may require a cool, dark place to take a nap.
Best For: Day's out with your little one as it is light way and easily portable.
Sunglasses
Sunglasses are are a must for children of any age who will be spending time in the sun. There are even special strapped sunglasses marketed towards babies as young as newborn. The strap ensures they stay on and also guarantees comfort.
Best For: Protecting your infant's eyes from the sun, can be strapped onto young babies to ensure they stay on.
Anti-UV Tent
If you are somewhere that offers little to no shade, the anti-UV tent may be what you are looking for. It protects your baby from the sun and does not overheat. The anti-UV tent is lightweight and can be popped open in a few seconds, ideal for taking on days out to the beach or park
Best For: Providing a shady area for your baby to play.
Baby Carrier
For mommies and daddies on the go, it may be hard to just leave your child behind, especially if they are newborns, and still have both of your hands open for doing activities. This is why you should get a baby carrier. The better baby carriers are easily adjustable so they fit securely to your baby and are free from BPA, lead, latex and phthalates. They support your baby's head, neck, hips and spine and give you a closer contact with your child. These can usually be machine washed at 40 degrees. They also come with a foldable neck rest that allows your growing child to face forwards. Typical carriers support weights up to 25 pounds and heights up to 21 inches.
Baby Stroller
For those who want to take their babies to the park or to the great outdoors, a lightweight stroller or umbrella stroller that weighs less than 20 pounds will work wonders. The better baby strollers have a reclining seat with 2 levels of setup (keep your baby comfortable) while the front wheels swivel for extra mobility and flexibility. Check also that the seats have good padding for extra comfort. They should also come with 3 to 5 point harness adjustability and it include a large storage basket for storing your stuff. Deep cup holders for drinks or baby bottles will also be handy. Typical max weight recommendation is 40 pounds.
Do you have twins? No problem, get a double stroller to make it easy for you to get around with both of them at the same time.If you are going on a walk in the summer, be sure to also get a stroller fan.
Baby Car Seat
Investing in a safe baby car seat is essential when you are taking your baby on the road. Get one that is lightweight and easy to transport to and from your stroller. The car seat should meet or exceed the U.S. standards of FMVSS 213 on crash testing, and made from EPS or energy absorbing foam so that it resists impact. Having a canopy is also helpful to protect your baby from the sun, as-is a machine-washable cushion to make it easy to clean.
Baby Safety
Baby monitors are a great way to feel reassured when your baby is napping in the other room. They provide a break from constant supervision of your little one, allowing parents to relax and unwind while still being able to keep tabs on their baby. It is useful to consider what you require from a baby monitor before purchasing one. For example, if you plan on using it from within the house, a 100 metre range is not necessary. However, if you plan on using it from your garden, a longer range may be a safer option. Parents with a particularly large or soundproof house may find baby monitors essential. Other features to look out for in the best baby monitor include built in lullabies and night lights.
There are two types of baby monitor on the market, audio and video. Which one you choose depends on what suits your personal needs and how much you are willing to spend. Some parents are satisfied with hearing their baby cry when they are needed, while others prefer to see their baby.
Important factors to consider when choosing your baby monitor:
Signal
Consider testing the sound clarity on your baby monitor from different rooms in your home. Some monitors will boast a signal strength of up to 100 metres away, so it is key to find out if the product follows through with these claims. Also, look out for signal interferences. These are most common in analogue signal monitors, which are uncommon on the market today. Nevertheless, they are most open to accidental broadcasts as the signal can easily be picked up on normal radios and other people's monitors.
Digital signals may crop up on other people's monitors and vice versa. While a DECT baby monitor (digitally enhanced cordless telecommunications) has a microprocessor designed to ensure the only sounds you pick up are those from your own nursery and no one else's.
Range
Range is representative of how far you can travel with the parent unit without losing a signal. Some manufacturers will claim unbelievable distances when stating the range of a monitor. Often, these claims are accurate when the monitors are used in the same open space. This is not much use if you plan on using your monitor inside the house.
Property
Your property can make a huge difference on the type of monitor you should purchase. Specifically older houses with thicker walls can sometimes interfere with the signal. On the other hand, modern houses often have thinner walls which allow the signal to travel more easily.
Audio Baby Monitors
An audio baby monitor allows you to hear your baby when you are not in the room. There are several brands available all varying in specifications, from basic to the most high tech. High end baby monitors will boast the best sound clarity, range and signal strength. It is important to do your research when choosing a baby monitor, ensuring it follows through with it's promised specifications.
A baby monitor is seen by many parents as a vital piece of equipment in safeguarding their children. Parents can often find it difficult to leave their baby sleeping without checking on them every few minutes. Not only does this run the risk of waking your infant, it also prevents you from getting a well earned break yourself. Two way audio baby monitors are a great option for parents who prefer to interact with their baby through voice transmission when not in the room. Some baby's only need to hear the sound of a parent's voice to fall back to sleep. Others can become upset when their parents are not in the room, becoming stressed and hysterical. A two way monitor reassures your baby that they are never alone and help them get over any separation anxiety.
Best For: Parents who want to respond as quickly as possible to their babies, while unwinding themselves.
Video Baby Monitors
For extra security, upgrade to a video baby monitor. Not only will you be able to hear and see your baby, some models even have night vision and can connect to your computer, TV or smartphone. For the extra security conscious parent, some video monitors even have cameras that can pan around the room or zoom in.
The obvious advantage of a video monitor is the reassurance of seeing your baby safe in their crib. Video monitors allow parents to check on their babies without leaving the comfort of their own bed, a valuable asset in our security conscious society. Like audio monitors, they are especially useful during nap times, allowing parents to check on their baby without running the risk of startling them and interrupting their sleep. Video monitors are also useful for identifying any potential dangers in your child's room or crib. Although we do not know what causes Sudden Infant Death Syndrome (SIDS), research shows that episodes of prolonged cessation of breathing, or slowing of heart rate are potential indicators is SIDS. It is impossible to know if visual monitoring will prevent SIDS, but researchers have assumed that detecting these risks with a monitor allows parents to intervene and thereby help prevent SIDS. Some monitors have an alarm system which alerts parents when a baby's breathing is interrupted, this offers peace of mind. Regardless of whether this assumption is true, it is undeniable that being able to see your child's breathing altering is a valued advantage of a video monitor.
For slightly older babies, being able to see when your child is standing up in their crib is beneficial. Babies who are at the age where they start to support themselves often gain a new sense of adventure, preferring to stand, play and even climb rather than sleep. With the help of a video monitor you can spot this mischievous behaviour before any accidents occur.
Best For: Those with larger houses and enjoy the reassurance of seeing your infant safe and sound.
Baby Bouncers and Rockers
Baby bouncers and rockers are a great, versatile way to soothe, entertain and stimulate your baby. There are two main types of baby bouncer; the baby door bouncer and rocker chairs. Bouncer or rocker chairs vary massively in what they offer. Some will include simple toys while others can be a lot more elaborate. Some chairs have a built in rocking motion and even music, which are ideal for stimulating your child's senses and early development. Bouncers and rockers can also aid in calming your baby to sleep.
Baby Door Bouncers
Door bouncers should only be used once your baby can support his or her own head, which occurs at about 6 months old. Your baby sits in a seat attached to a long elasticated strip, the top of which is attached to a door frame. Your baby can push against the floor with their feet, bouncing up and down. Some door bounces also include a small shelf with toys attached for added fun.
The bouncing sensation can thrill babies, who have probably never felt the sensation of bouncing off of his/her own feet before. Baby bouncers also help strengthen and build your baby's leg muscles, preparing them for crawling and eventually learning to walk. Moreover, when a baby is occupied in a door bouncer, parents have some time for household tasks while still being able to observe and interact. However, not all babies will be enthused by a baby bouncer. Some babies may not enjoy the fast bouncing sensation, and even those who are excited by it will grow bored quickly. Therefore, it is best to limit the sessions to about 10 to 15 minutes, with 30 minutes being the absolute limit.
Baby Rocker Chairs
These are padded seats that are low to the ground, where your baby is strapped securely as he/she sits in the rocker chair. Rocker chairs are specifically designed to support the spine, neck and head of your baby. They also assist in several development areas, such as motor development, in a secure environment.
Ideal for babies up to the age of 6 months, the smooth rocking sensation of a rocker chair imitates the same sensation felt from inside the womb. This offers comfort and often soothes unsettled babies. Some rockers also have a music setting which aids in your baby's stimulation. Studies also claim that the motion of rocking helps developing new borns vestibular systems, which control balance, important for when your baby starts to crawl and take their first steps!
Some research suggests that exposure to music in their early years can benefit children even before they can walk or talk. Music has the potential to affect the physical, emotional and intellectual development of babies, strengthening cognitive and sensory development. Researchers have even found that babies participating in music activities with their parents tend to smile more, communicate better and show earlier and more sophisticated brain responses to music.
Best For: Keeping babies aged between 0-6 months entertained as you go about tasks.
Baby Bath Time
Bath time is a great way to bond and interact with your baby. It is important to keep your baby safe during bath time, and to discourage any bad habits that could one day lead to harm. For example, teaching your baby not to stand up in the bath and not to touch the faucets. Even if they are not hot initially, if your baby is not discouraged he/she may think it is fun to play with such things. It is impossible and counterproductive to wrap your baby in cotton wool, however there are a few ways to safeguard their time in the bath and give parents some peace of mind.
Thermometer
A thermometer is an essential piece of equipment for any parent. It is important to keep the bath water at a warm temperature, not too hot and not too hold as babies get cold easily. The recommended temperature for your baby's bath is 36 – 38 degrees celsius. It is also key to remember not to put your baby in the bath with the water still running, as the temperature of the bath could alter or the water could become too deep.
Best For: Managing the temperature of the bath water.
Gripped Bath Mat
If you're using the family bath to bathe your baby, make sure you fit a rubber bath mat prior to bathing. A sturdy bath mat will stop your baby slipping or sliding and reduce the risks of accidents. This is a necessary precaution, as babies can drown in only a few inches of water. A gripped bath mat gives you a little bit more security, however it is still crucial not to leave the room or even turn your back while your baby is in the bath. It may also be a good idea to place a gripped, heat resistant mat on your bathroom floor, as to make sure there are no slips and falls while getting your infant out of the bath.
Best For: Keeping your baby secure during bath time.
Tap Guard
A tap or faucet guard helps protect infants during bath time by cushioning bath taps and preventing your baby getting any nasty bumps on the head. Tap guards are usually made from insulating material, and also reduce the risk of scalds. It also acts as a deterrent for kids who may feel inclined to play with the taps.
Best For: Removing the temptation to play with the taps and protects against your baby getting any painful bumps on the head.
Baby Baths
Baby baths are great for newborns and young babies, especially if you only have a shower in your home. It is generally safer to use a baby bath as there is less risk of the water becoming too deep. They come in all shapes and sizes, from tubs, to slings, to baby seats once your baby can sit up. Clip on slings are very economical, as they can be removed when your baby is able to support themselves.
There are many different types of baby bath tubs available, all designed to help in supporting you baby while bathing and preventing them from slipping under water. Some plastic tubs are collapsible, allowing you to easily store the tub away. Another portable option is a blow up baby tub, which can often be cheaper. Some inflatable tubs have a colour changing disk which indicates when the water is too hot. Alternatively, you could use a cushioned baby "bumper", ideal for older babies who can support themselves, not newborns. It doesn't actually hold water, but can be added to a bathtub to provide a soft and cushioned bath time.
Best For: Parents who do not have a family bath tub or just prefer a safer option.
Baby Toys
Babies learn so much in their early years of life, and even toys can assist in this. There is no shortage of toys to choose from, each helpful in aiding your baby as they learn to move, talk and develop their personalities. Here is a short collection of some toys which stand out as having developmental benefits for your infant.
Infant Play Mats
Play mats are a fun and educational way to entertain your little one, allowing exploration of new textures and noises. The interactive and colourful nature of play mats help your infant in milestones such as crawling, rolling over and sitting. Studies have shown that stimulation in a baby's early years can have a notable impact on their brain development. Some play mats also include sensory toys to keep your child entertained, these include rattles and soft plush animal toys. The variety of toys and textures encourage reaching, lifting and exploration of environment. Some play mats even include music and flickering lights to hold your baby's attention.
Best For: Young babies, not yet able to crawl, to help develop important milestones.
Rattles and Teethers
Rattles and teethers include many textures, materials and sounds to appeal to your baby's senses. Rattles are not only a great toy, their use dates back centuries, but they also help babies develop many skills. Rattles excite your baby visually and also provide audio stimulation.
It is a known facts that babies like to put things in their mouths. If a child is teething they may find it comforting to bite and chew on teethers. Some teethers can be chilled in the fridge, providing cool relief when your child chews on it. Try to avoid freezing the teether too much as this can cause damage to your baby's gums.
Outside of teething issues, it is a child's nature to put things in their mouths, giving them an awareness of their own mouth and the world around them. Teethers come in different shapes and materials from rubber, silicon and plastic. This variety in colour and texture enthuses babies, appealing to their curious nature.
Best For: Babies who are teething may find comfort in rattles or teethers.
Stacking Cups and Rings
Babies love to stack toys on top on each other. Rings with a stacking post are particularly popular as they can help with your child's visual and spacial awareness. Stacking toys help teach babies how to problem solve through trial and error. They also learn about size and shape as they place the biggest ring first, followed by smaller rings.
These seemingly simple toys have a big impact on early learning development, especially your child's developing motor skills. By picking up and putting down rings they learn about grasp and release, as well as controlling and placing their fingers. Holding and placing objects is an ideal way for a baby to explore. Stacking toys also encourage creativity. Children are naturally adventurous, so encourage them to think of alternative methods or uses for the stacking rings. You could also come up with alternative games for the stacking rings. For example starting with the smallest rings and working your way up to the biggest, this helps with getting your baby used to following direction and order. Letting your baby's imagination run wild will help hone their problem solving skills as well as discovering their creativity.
Best For: Older babies or toddlers who are starting to embark on cognitive development.
Baby Walker
For indoors exercise, getting a baby walker is a great idea. The best baby walker typically come with toys to enhance your baby's fundamental learning skills. For example, look out for a module with multiple songs that the baby can learn, or a flashing light function. You will want a baby walker that has a wide base (stable), activity tray that is easy to wipe clean and crevice-free, and a padded seat that is easy to clean and machine washable.
Baby Food
Baby Food Maker
Want to take the stress out of making food for your baby? A baby food maker makes routine tasks such as grinding, blending, chopping, and milling a breeze. To have meals ready for your baby at anytime of the day, at the right temperature, get a bottle warmer as well.
Baby High Chair
For your baby to sit comfortably while eating, consider getting a portable high chair. Look for portable chairs that can be converted into a toddler chair, booster seat, or high chair at full size. A removable tray that is easy to clean and dishwasher-safe will save you a lot of headache. Also make sure there are different locking positions so the chair can grow with your baby.
Pregnancy
The Snoogle Chic Jersey with Replacement Cover is our best pregnancy pillow that has been made with 40% polyester and[…]
As our top pick, the Clearblue Fertility Monitor is our best fertility monitor that is guaranteed to help you get[…]
Becoming a first-time mom is thrilling and terrifying.For the past nine months you have been waiting for this day to[…]
Fertility Monitor
For starters, getting pregnant may not come as easily to some couples. A fertility monitor helps detect the LH surge that signifies ovulation and helps you identify your most fertile days in each cycle. It stores your cycle information and calibrates itself to improve its accuracy over time. The better fertility monitors are very accurate and will help you make plans accordingly easily.
Pregnancy Pillow
Getting a pregnancy pillow provides great support while you are pregnant and while nursing. Made with polyester and cotton, the better pregnancy pillows feel very comfortable to rest on and will make resting while pregnant much more pleasant.
Sleep Training Books
There are many books out there each with their own method of sleep training your infant. This technique involves a lot of trial and error while you work out what works for you and your baby. Lucky, there is a whole host of experts out there and plenty of methods to try out. Such techniques include controlled crying, which involves letting your baby teach itself how to self-soothe. Some parents may not like the idea of leaving a baby to cry alone, if so, such methods like the no-cry method may be more suited to you. The no-cry method requires you to soothe your baby until they fall asleep and being hands on when comforting them should they wake during the night.
Best For: Getting varied and detailed advice from sleep experts.
15 Essential Baby Care Tips
Music Soothes
Music can help calm a restless child, or even put them to sleep. It is an especially useful technique when going on long car journeys.
Use a Pre-Nap and Bedtime Routine
Babies thrive off of routine and structure. Consistent routines will help bring order and hopefully get your baby to sleep without any problems. A bedtime routine could include a bath, a massage, reading a story or simply just talking to your baby. A routine like this lets your baby know it is time to go to bed.
Keep Your Diaper Bag Packed
Stay prepared for when you and your baby venture outdoors. It could be stressful for parents and their baby when you are missing the one thing that could soothe them. Being prepared means you are unlikely to forget any of the essentials, like diapers, and can enjoy your time with your infant.
Replicate Mother's Heartbeat
Keeping a ticking clock in your baby's nursery will imitate the sound of a mother's heartbeat. This would have been a familiar sound for your baby when they were in the womb and can be comforting for your baby, who will associate it with sleep.
Make The Room Calm
You don't have to fill the nursery with every gadget and toy. Often this can be a distraction for your baby, making it harder for them to settle. Keeping the room simple and calm encourages relaxation, and thus a better night's sleep.
Stroke Their Nose
Stroking a baby's nose in a downward motion can be soothing for you baby and encourages them to close their eyes. This helps to settle a fussing baby, it works on older children too, although may take a little longer.
Soak a Washcloth
For babies that are teething, soak a new and clean washcloth or flannel in some water and allow your baby to chew on it. This should ease their pain a bit and at the very least serves as a distraction. For an even more soothing relief, soak the washcloth in some chamomile tea.
Keep Your Baby Awake During Feeding
A gentle massage on your baby's cheek while feeding will prevent them from dozing off and encourages them to eat faster. A gentle stroke of a fingertip is all it should take. Babies should eat until they are full before going to sleep, this means they will sleep longer between feedings and are less likely to wake in the night. Meaning you both get a better night's rest.
Introduce Vegetables Early
Try introducing vegetables rather than fruit when your baby starts to move onto solid foods. Starting them off with vegetables early gets their nutrition off on the right foot, you're also likely to avoid any tantrums later.
Buy In Advance
Being faced with a long list of "essentials" can be overwhelming, but it is important to be prepared for the baby's arrival. Also, keep things gender neutral, especially if you are unaware of the sex of your baby, as this could lead to issues further down the line.
Never Hesitate To Ask For Help
Whether is it a family member or hospital staff, never feel embarrassed to ask for help. Taking advice from experienced people will help you understand your baby's needs and will increase your confidence in taking care of your baby.
Don't Underestimate The Power Of Sleep
Newborn babies sleep a lot, often 12 – 16 hours a day. This amount of rest is necessary for growth and development. Singing lullabies while cradling your baby will help soothe and send your baby to sleep.
Set a Budget
Try not to overspend. Obviously it is exciting expecting a baby, but do not be tempted to spend a fortune on expensive baby clothes. Babies grow very quickly and will likely grow out of those clothes after a few months.
Childproof Your House
Baby-proofing your home is essential to your child's safety. Baby's are curious and active; they want to climb, chew and pull on pretty much everything. You do not want to be caught unprepared if an accident were to occur. There is a long list of ways to childproof your home, some of which include disposing of any potential harmful substances, removing chords from your child's reach and cushioning any sharp edges like tables and dressers.
Enjoy It!
Enjoy getting to grips with being a parent and learning about your infant. Stay calm, cheerful and soak in all the moments with your new baby.